INTRODUCTION
Thousands of guests every day are looking for a service of excursions, sightseeing, some activity or tour in order to better spend their vacation or free time. Holiday-Link.com is a portal that will collect offers from providers of such services so that it can offer them to all potential customers.
WHO CAN BE A SALES PARTNER ON HOLIDAY-LINK.COM
The sales partner can be anyone who logs into the Holiday-Link system and receives their identification number - ID. We offer cooperation to all travel agencies, hotels, private renters, tourist boards and other individuals and legal entities. The organizers of some excursion services and activities can be partners if they mediate in the sale of services from other suppliers.
We invite you to cooperate without obligation, offer your guests additional services through the Holiday-Link.com system and earn a commission on each agreed reservation. Provide your guests with additional service to your and their satisfaction and earn money.
HOW TO BECOME A SALES PARTNER
Very simple ! All you need to do is open an account at Holiday-Link.com to get your ID number. You can register via e-mail, Google or Facebook. After filling in the access data and obtaining the ID number, it is only necessary to enter the specified number in the booking form on Holiday-Link.com when booking.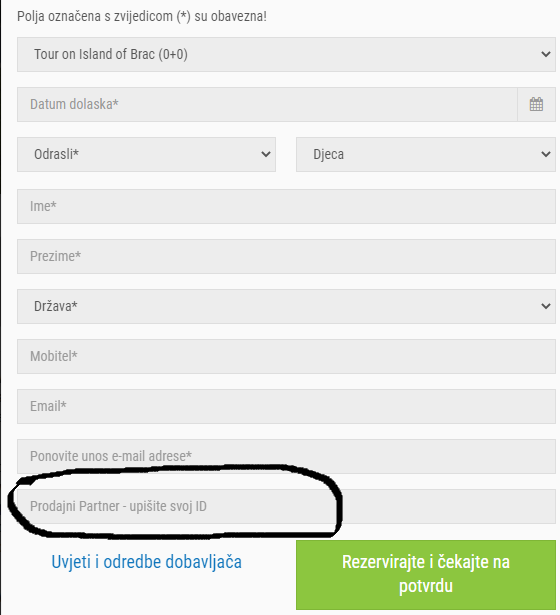 Our System uses this ID as a link that the sales partner is an intermediary in the contracted reservation and that he is entitled to a commission (15%, VAT included) of the value of the contracted reservation. Based on this ID number, provisions are grouped within the administration of the sales partner, the value of provisions and commissions is recorded, and a calculation for payment is made. Payment of the commission is made at the beginning of the month for reservations agreed in the previous month.
The reservation is contracted and paid for by the guest (via online credit card payment), his details are in the contracted reservation while the sales partner via ID is managed as an intermediary who assisted in contracting the service. We hope that everything is well explained and understood.